African Universities and Japanese Companies Team Up for Social Impact
Building strong partnerships between the private sector and Sub-Saharan African universities can enhance the quality of higher education and research in the region in fields like science, technology, agriculture, and health.
Sub-Saharan universities could benefit from partnering with Japanese companies that have technologies with the potential to address a range of development challenges in the region, while the companies would benefit from these partnerships to understand the local needs, and gain access to local networks and insights to adapt these technologies to the African context.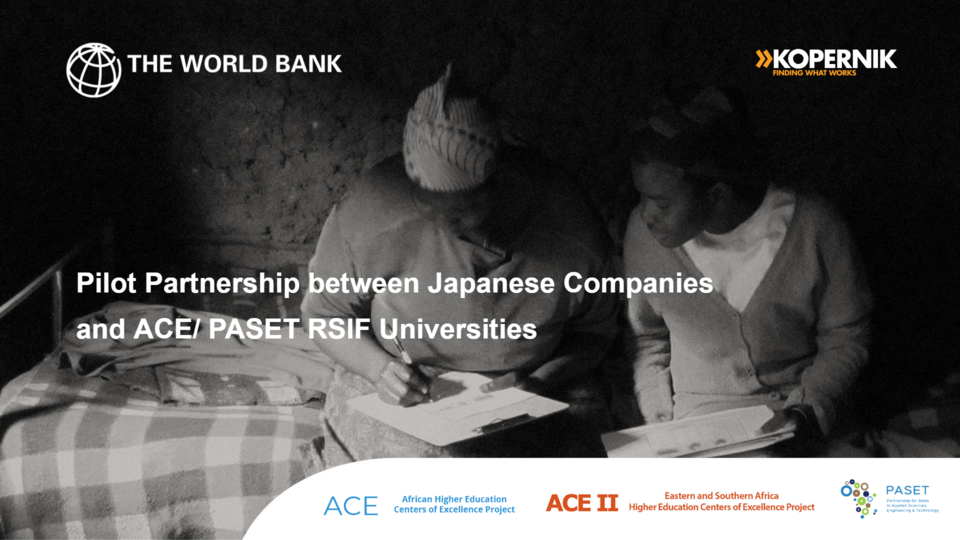 Introduction to the two-year program was conducted on 10 March 2021 through an online meeting
Against this background, The World Bank and Kopernik conducted a two-year program to facilitate partnerships between African universities and Japanese companies with the aim to find appropriate solutions to regional developmental challenges.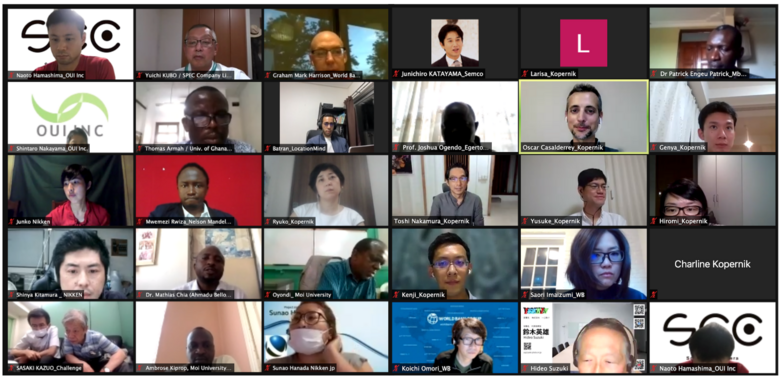 Japanese companies and African universities sharing aspirations and exploring potential collaboration ideas
The program began with an online matchmaking event in May 2021 that brought together more than 100 representatives from 13 African universities and eight Japanese companies. Ultimately three universities and three companies were selected and partnered up for the duration of the program. The partnerships focused on solving a range of issues, including access to clean water, improving soil quality, and raising awareness of earthquake risks, and resulted in the development of prototypes and business models in Tanzania, Kenya, and Ghana.
Kopernik facilitated the partnerships through knowledge sharing sessions, and building connections to understand each partner's perspectives and goals and focus on solving development issues and creating social impact rather than purely making profit or creating academic outputs.
Lab technician conducted prototype testing to see if the CLINCA treatment was able to kill bacteria
For example, The Nelson Mandela African Institution of Science and Technology (NM-AIST) and Nikken Co. Ltd. explored the adaptation of a water-disinfecting catalyst developed by Nikken. This partnership resulted in the development of a prototype water purifier that can eliminate bacterial contamination of water within six hours, and led to the identification of new partners and design of business models for the adoption of the technology in Tanzania.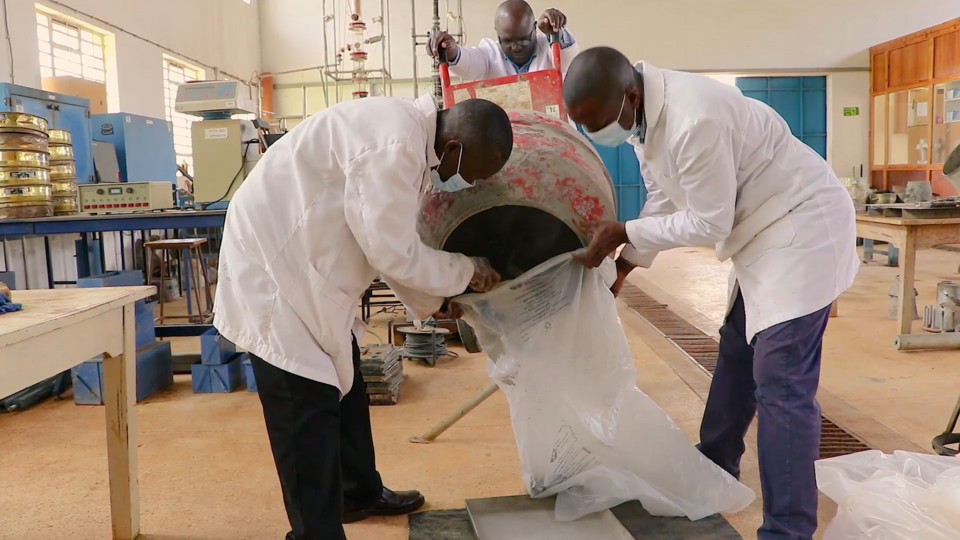 Soil prototype testing conducted in Moi University's laboratory
Meanwhile, Moi University and Spec Co. Ltd. are collaborating on improving the quality of soil required for construction purposes in Kenya, through the introduction of an inorganic soil hardening agent. The partnership focused on determining the feasibility of the technology in Kenya, and exploring potential partners and business models in the country.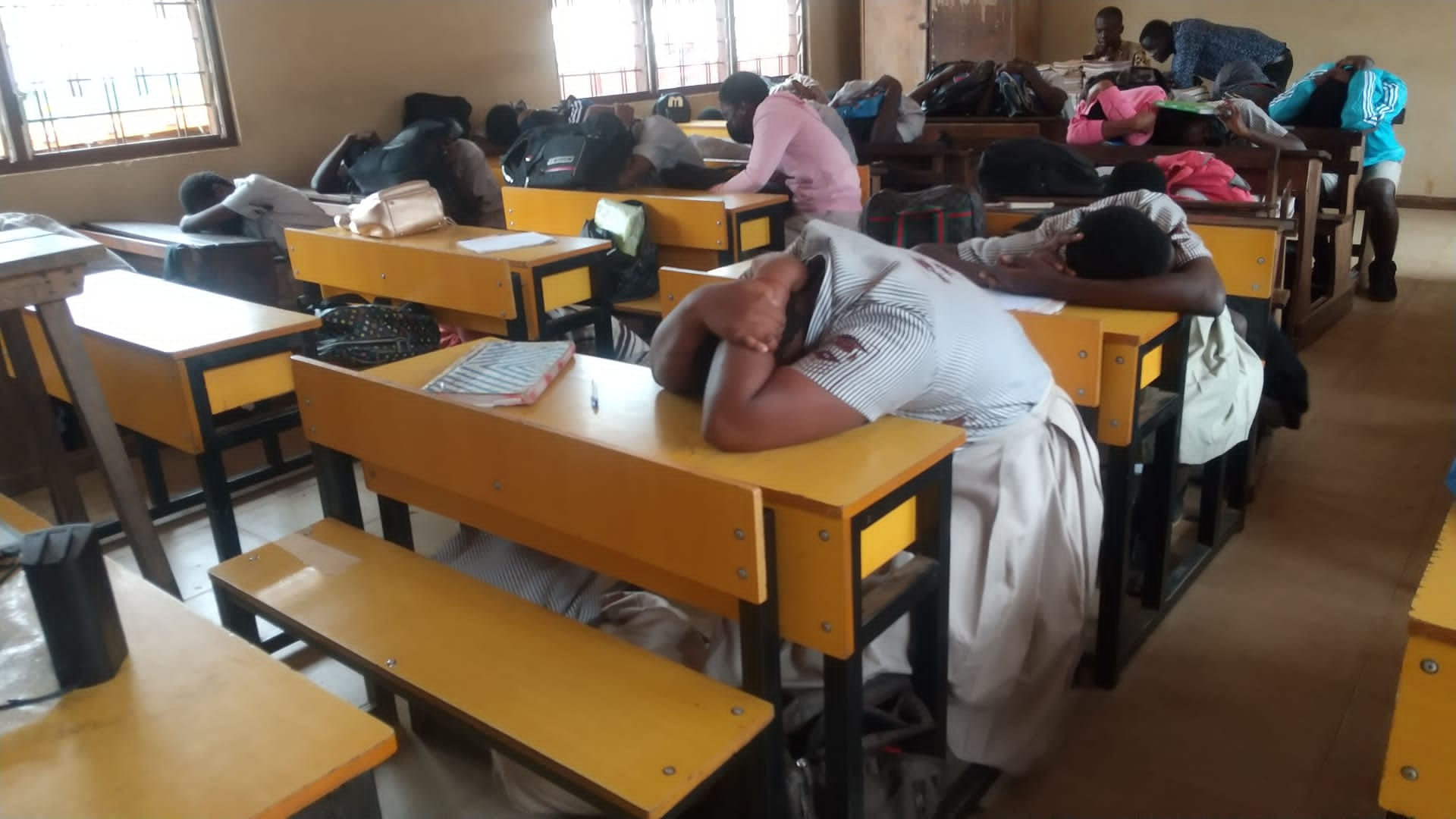 Earthquake drill conducted in one of the schools in Ghana
The University of Ghana and Challenge Co. Ltd. worked together to raise awareness about earthquake risks and safe evacuation practices in Ghana. The partnership focused on conducting trial drills to raise public awareness in schools, hotels, and government institutions, training of trainers to conduct earthquake drills, and seeking potential partners for implementing earthquake detection systems in Ghana.
This initiative connecting African universities and Japanese companies has the potential to make an impact on the regions' developmental challenges. Through this partnership, the partner universities were recognized not only as research institutions but also as valuable hubs with trusted networks in each country, and at the end of the program all three partnerships are motivated to continue working together independently. By making meaningful partnerships where each partner brings their unique knowledge, skills and resources, innovative solutions can be developed to address various development challenges.